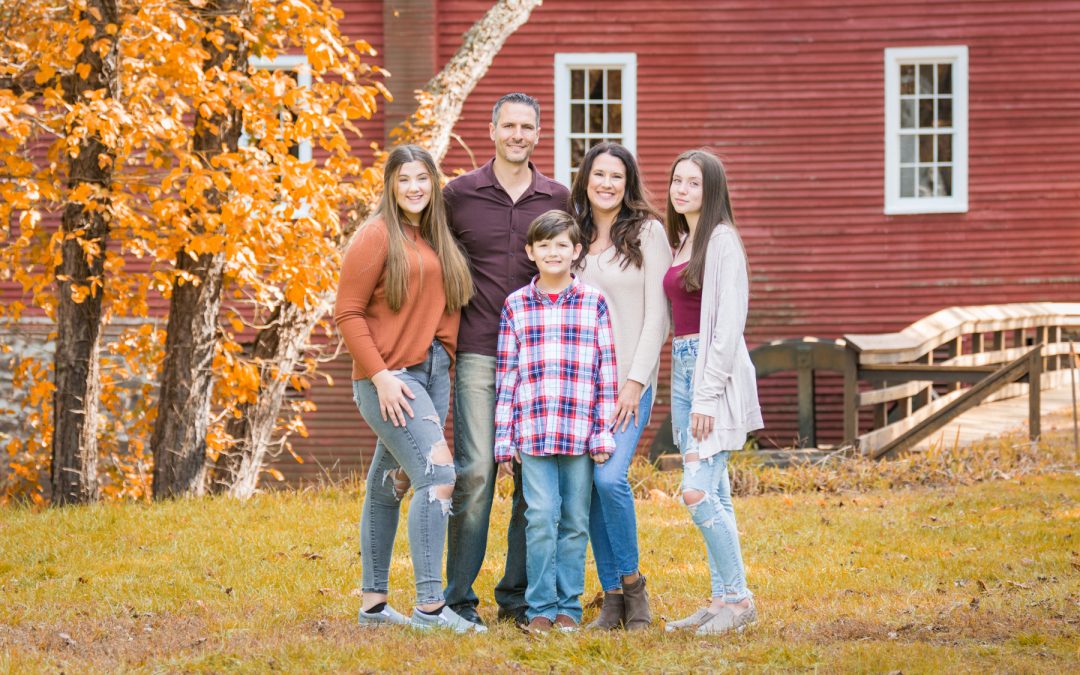 It's that wonderful time of the year, a time of cider, pumpkin patches, and Halloween. It's also one of the best times to update your family photos.
If you're not totally convinced that this is an ideal time to schedule a family photo session, here are just a few reasons why you should consider changing your mind.
1. The Colors!
There's nothing quite like taking a stroll during autumn, purely because of the vibrant colors. The warm tones and changing scenery make for an ideal backdrop for family photos.
2. The Weather is More Comfortable
If you don't like the idea of being uncomfortable because the temperature is too hot or cold, fall is the best time for your next family photo session. When the weather is cooler, your family members will look more comfortable and relaxed in their photos.
3. It's Easier to Coordinate Outfits
Fall colors are mostly neutral, making it easy to pick outfits that coordinate. Brown, black, red, orange, and deep purples are all options when choosing your clothing for your session. Remember, your outfits don't need to match. 
4. Who Doesn't Want to Play in Leaves?
This is particularly true if you have young children in your family. Fall settings are playful by default, which leaves a lot of room for candid shots with the people you love. Choose a location where you can take advantage of the colorful fallen leaves.
5. Do It for the Upcoming Holidays
If you love sending out personalized greeting cards, this is the ideal time to get a few shots that you can use. Plus, you won't have to worry about the last-minute photo session rush later in the year.
6. The Colors Blend Well with Most Décor
If you're planning to print family photos for your home, the fall colors tend to blend in exceptionally well with most home décor. Whether it's the cool blue sky or the red and brown leaves, these colors are some of the easiest to incorporate into your home. 
7. Take Advantage of Your Sun-Kissed Skin
Since we're just coming out of summer, you and your family probably still have a bit of a tan. Why not take full advantage of your natural glow and schedule your photo session now? 
8. More Prop Choices
If you love incorporating accessories and props into your photo sessions, fall offers a multitude of choices. From Halloween-themed props to pumpkins and blankets, there is so much you can do to get creative and have some fun. 
9. Beautiful Location Choices
The effects of autumn on trees, grass, plants, buildings, and water makes for some of the most eye-catching backdrops. Whether you head to your local park, a cornfield, or the inactive train tracks in your area, all these locations have a touch of extra character during this time. 
If you've never scheduled a fall photo session before, you will soon realize why you should've done it sooner.