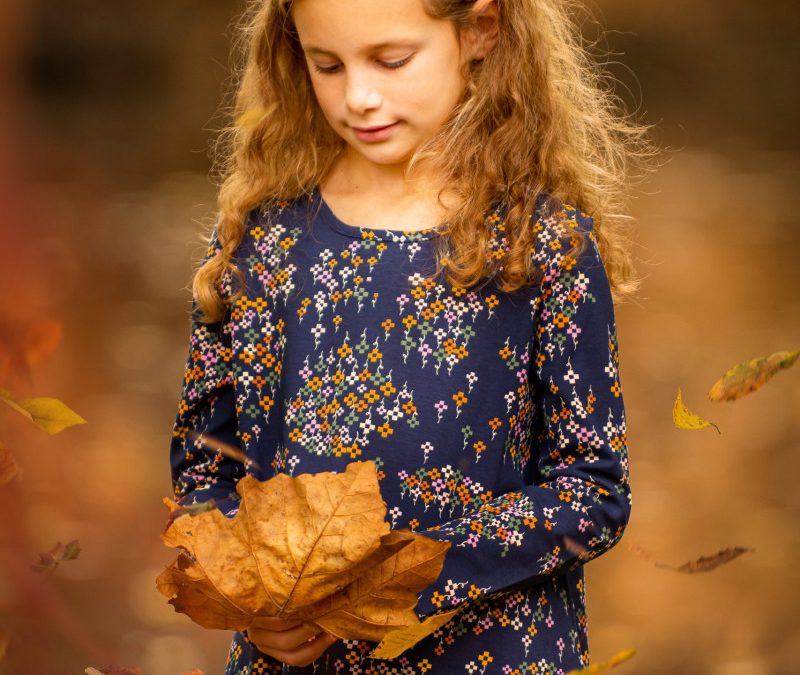 With autumn fast approaching, many families are busy planning their fall photo sessions. There are so many beautiful backdrops and colors to take advantage of as you make memories with the people you love. If you're planning your own shoot and are hunting for some inspiration, here are a few ideas to get you started.
1. Play in the leaves
If this is your first fall family session, you simply have to get a few photos of you and your kids playing and lying in the leaves. Not only are the colors incredible, but these shots instantly portray cheer and joy. 
2. Sit amongst the pumpkins
When you see pumpkins, it's only natural to think about fall. Whether you have a pumpkin field near to your home or you buy a few for your shoot, this is definitely a prop you should consider for your family session.
3. Pick some apples
If you happen to be close to an apple orchard, this is a perfect setting for your family photo session. The colors are striking and picking a few apples will help your photographer grab some candid shots. You can achieve something similar with a cornfield too. 
4. Create shadows
If you want to give your photos a dramatic effect, schedule your session for later in the day. This allows your photographer to use the colors of the setting sun and a fall backdrop to play with shadows. Picture the silhouettes of your family against a beautiful, natural backdrop. 
5. Play in the park
If fall is starting to take its toll on the trees in your local park, why not use it for your family photo session? There are so many elements in a park that work well in family photos. From the falling leaves to swings and lakes, it's no wonder this is a firm location favorite. 
6. Bring in Halloween
If you and your children are big fans of Halloween, you could always use it as a theme for your upcoming fall session. Whether you want to dress up or add in a few props to bring the theme across, the choice is yours. 
7. Get cozy
Sometimes, something as simple as a blanket can create the perfect family photos. Find a cozy blanket for your session and let your photographer get a few shots of you and your loved ones laughing and keeping warm.
8. Head to the train tracks
If you happen to live near train tracks that are no longer active, this is an ideal setting for your next fall family photo session. Chances are, the tracks will be surrounded by colorful leaves and trees, with the actual tracks adding a rustic finishing touch. 
9. Pose on some steps
Stairs are always great for family shots because they make it easier to get close and accommodate people of all sizes. To give it a fall look and feel, find a set of stairs that are covered in autumn leaves.
10. Drink up
Nothing says fall like warm cider or cocoa, so why not incorporate it into your session? This is a particularly nice idea if you choose to have your shoot at home. Make and drink some cocoa with your loved ones for great candid shots. 
If you're new to the area and need some help finding a location for your fall family session, I'd be happy to speak to you about a few ideas.